How do I place a Live Bet on Sports?
What is Bet Live (Betting Live)?
Sportsbet has recently introduced Fast Codes on all Live Bets. Fast Codes are a quick and easy way to place a live bet over the phone.
Betting live and in-play means you are placing bets once the event has started.
How do I place a Bet Live?
Log into your Sportsbet account on your mobile e.g. Phone, Android or the Mobile Website or computer.

Go to the Bet Live page and choose your event.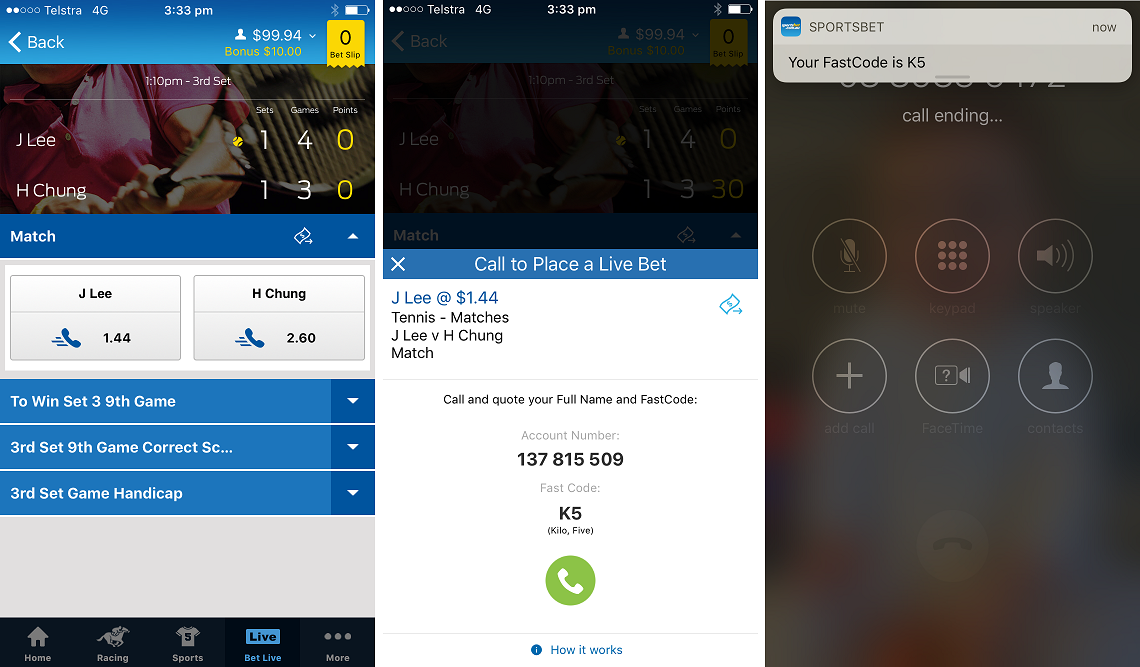 Tap on a selection to start a telephone call with Sportsbet's Phone Betting Team.
Once you are connected to an operator, you will be asked to verify your identity, provide the Fast Code of your desired bet and stake.
The operator will then read back your bet in full.
It's that easy!
Remember: Make sure you confirm the bet back before hanging up, otherwise your bet wont be placed
Where can I see the Live Bets I have placed?
You can view your Live Bets the same way you view all your Bets. In the My Account section, tap on Bet/Transaction History.
Submit Feedback
Related Articles
Contact Us