Update your Sportsbet App (iOS)
Your phone may have an older version of the Sportsbet app. To enjoy all our latest features, download the latest version now!
To make the process easier you can turn automatic updates on in your App store settings. This will mean that any new versions of apps that you currently have on your device will automatically download when they are available.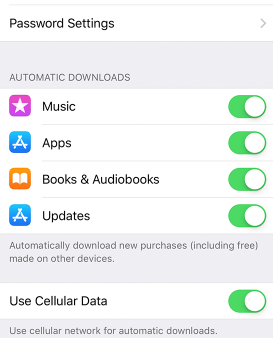 Tap Settings  > iTunes & App Store.
Turn on Updates to get Automatic Updates for apps.
You can also turn Automatic Downloads on or off over your cellular network. To do this go to Settings >  iTunes & App Store and turn Use Cellular Data on or off. Cellular Data downloads are limited to a file size of 150 MB or smaller.
Need Help?
Call us 1800 990 907
Submit Feedback
Related Articles
Contact Us